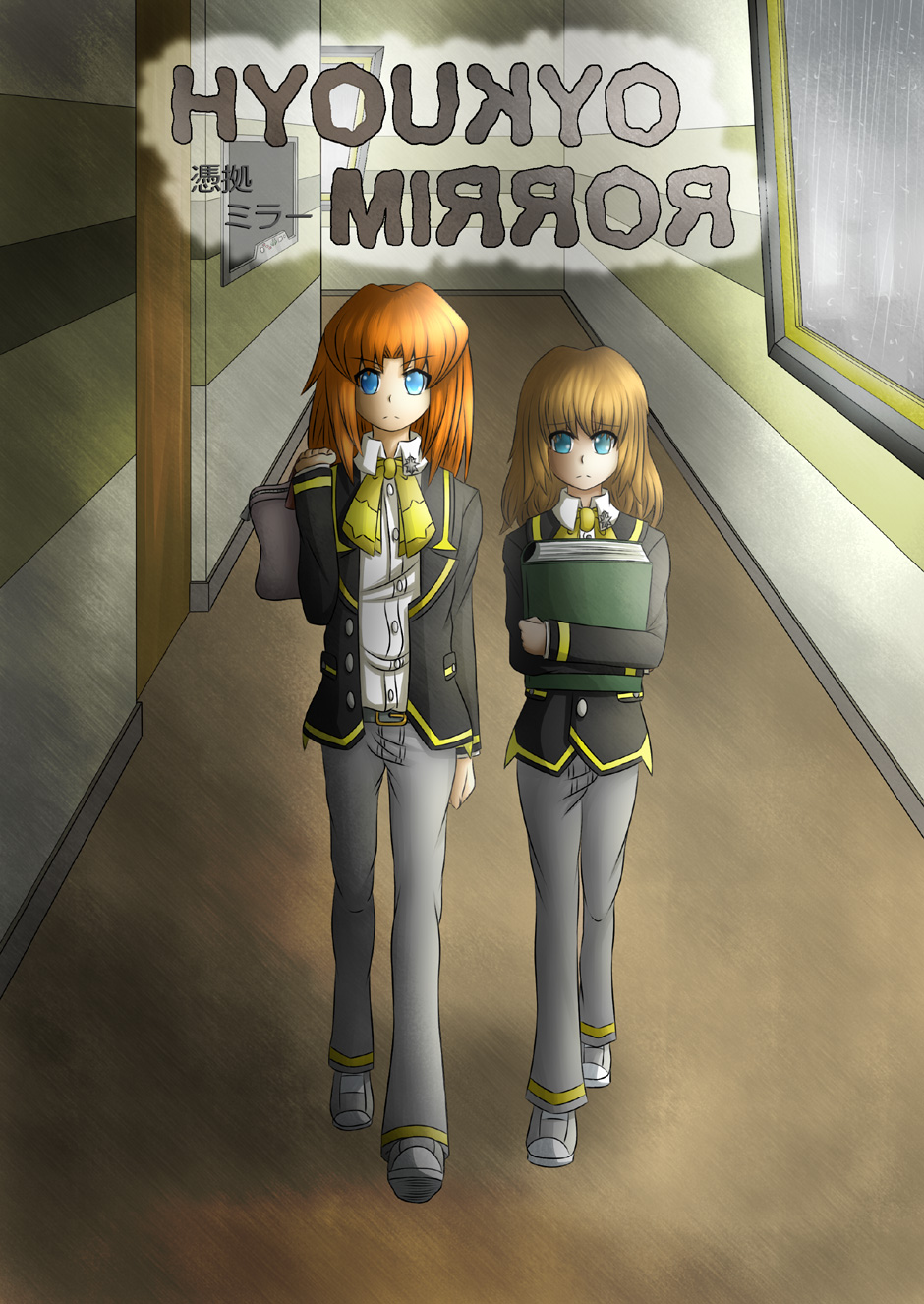 About Hyoukyo Mirror
Hyoukyo Mirror is a oneshot manga that tells the story of Kei and Taku, two boys who set out to find their classmate Serika, which leads them to the rumored "cursed mirror." It takes place in the autumn of 2992, three weeks before the annual cultural festival of Soumei High School in Port Astraea. Created around October/November 2016, Hyoukyo Mirror is Prismanga's very first completed manga project and was originally intended to be a spooky story for Halloween.
About this page
This is an archive page and will not be updated anymore. Since all of my stories and many of my characters are connected somehow, it's important to me that it can be read anytime, but please keep in mind that this is an old project and graphically not up to today's standards anymore.
Nevertheless, please have fun reading if you decide to check it out!